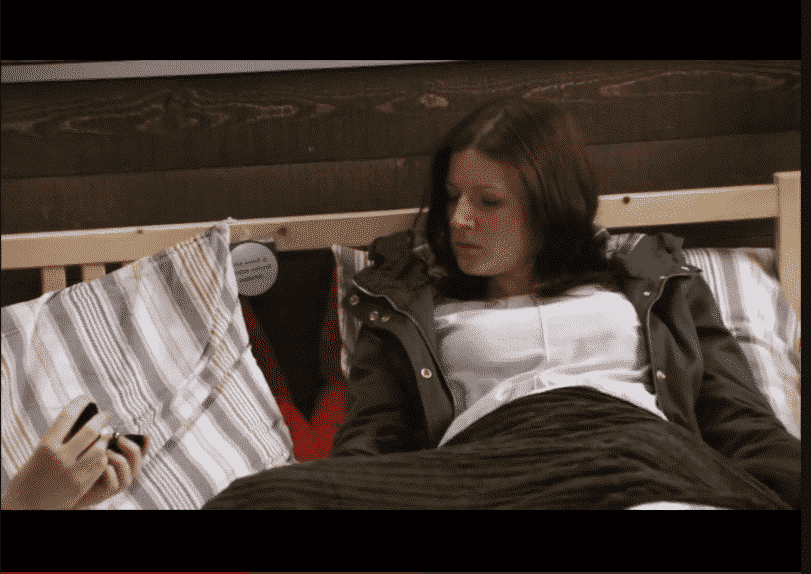 This guy proposes after being hypnotized at Ikea!
Have you seen the latest viral video series by IKEA? They have taken things to a whole new level recently by getting super creative with their video ideas and coming up with the idea to hypnotize people! I have heard of all sorts of pranks being done in the past but this is such a brand new fresh one that it is quite funny and kind of catches you off guard! So when random people are walking into the store, or at least that is what IKEA wants us to believe, they are asked if they will undergo this fun adventure. For the people that ended up saying yes they were put in some pretty interesting situations. The guy featured in the photo above was hypnotized into thinking he was ready to ask his girlfriend to be his wife.
Keep in mind, all of this is happening, actually at IKEA!!!
So rather than just being like YES!!! She is a little irritated and asks back to him asking questions like, "You're going to do this right here?"". She also questions if that is all that he is going to do and say, such as he should be delivering some loving speech about why they are perfect for each other rather than just popping the question, especially given the circumstances. If you were in her position what would you have done? Well to see the full clip of this segment you can watch the video below. But before you watch the clip know that there is a whole separate video, the first part, that is also on Youtube for you to watch and check it out. To make all of this happen they had a professional hypnotist that came on stage at this particular IKEA to help make this all work. It is not known if these people really fell for all of it or not but at least within the video it is quite funny! 
When companies put out videos like this, not just small animal funny videos, they are meant to get people to talk and to truly think. This one can make you imagine what you would do in the future, how would you act? What room would you have wanted to be fooled in during the IKEA trick? Whether as a trick, a prank, or just a funny viral video this whole series from them is much appreciated in a world of videos that have become un-original sometimes. I do love when I find things that stand out like this. Thank you for listening and checkout out what we had to say about all of this! Come back to GotGlam? for some other content about interesting things we have found in our day to day life!
Let me know your thoughts in the comments below about this video or tweet me! @JoshBois
Visit the Ikea Time Travel Experiement video directly to watch it: Here
Watch The Official Video Below