I got a chance to pin down the gorgeous Kira Omans for a one-on-one interview! She is beautiful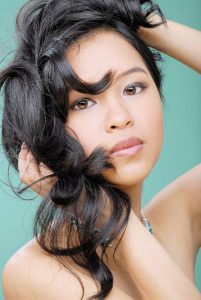 inside and out, smart, very motivated and of course…glam!
1) Kira Omans! Let's start with the most Glam part of your resume! What has it been like to be a World Health Ambassador USA (WHA) and to be part of Devotion to Children? How has it touched you, changed you? What is your favorite or most memorable moments of working with these organizations?
Being the spokesperson of a non-profit was one of my life goals, so I'm ecstatic to be living this dream with Devotion to Children.  As someone who was adopted, I am very familiar with the tragic situations that economically disadvantaged families face.  Last year, I attended the Red, Heart & Soul Gala and met a few children whose lives were forever changed by Devotion to Children, and I knew that this organization was special.  Rosemary Tran Lauer (Devotion's founder and president) has taken me under her wing, and I've become her protégé of sorts, which is an honor.  I'm a stronger, smarter, and more compassionate woman because of it.
I only recently became a representative for World Health Ambassadors, but after emceeing their annual gala, I was inspired by their pure selflessness and dedication.  WHA provides no-cost humanitarian relief to communities that are in desperate need of medical assistance.  It is a privilege to represent the principles that are deeply rooted in these non-profits.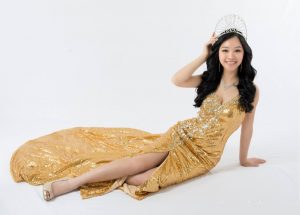 2) What or who inspires you, gives you drive and motivates you?
I have an extraordinary support system.  My family, friends, teachers, and students all motivate me to reach my potential.  I've also gained a large following since winning the pageant.  Social media makes it easy to connect with people who support my work and hear their stories, which inspires me even further.
I'm also very self-motivated.  My parents have always challenged me to take the high road.  Set ambitious goals, then develop the work ethic, the talent, and a realistic path to achieve them.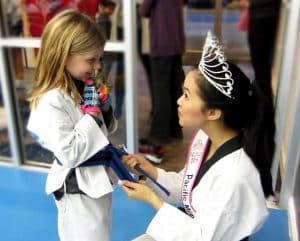 3) Congratulations on your 2015 Pacific Miss Asian American win! What are some of your favorite experiences you got after being crowned?
Thank you so much!  I've had some incredible modeling and acting opportunities since being crowned.  I have also emceed a Congressional press conference, appeared on a White House webcast, and attended Dior's grand opening in Washington D.C.  Furthermore, I've extended my platform of intercultural understanding by connecting with adoptees globally and speaking at various conferences.
Aside from fancy events, though, a lot of simple, honest moments have made my reign special.  Like six-year old girls recognizing me at the mall.  And my students saying that they're my biggest fans because they Googled me last night.  And all my failed adventures with fake eyelashes.
4) For anyone out there who is not familiar with beauty pageants, can you explain what it is, what it means to you?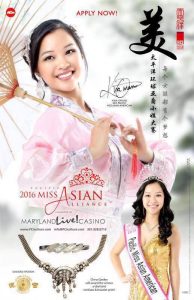 Beauty pageants can get a bad rep for objectifying women, but today's pageants are about so much more than a healthy appearance.  Every pageant contestant is intelligent enough to respond to current event questions on the spot.  She is talented enough to perform before hundreds of spectators.  She is compassionate enough to work well with the mix of personalities this business attracts.  She is confident enough to stand out among dozens of other beautiful contestants.
These qualities define successful women in today's society.  These are the qualities that the modern beauty pageant promotes.
I never saw myself competing in (let alone winning) one.  I originally entered for the community outreach and career opportunities, but this journey has made me a stronger and more confident woman.  Growing up, I was very quiet.  If you told any of my middle school peers that I'm off winning pageants and pursuing an acting career, they wouldn't believe you.  Holding the Pacific Miss Asian American title has empowered me to become an active voice in my community, fearlessly follow my dreams, and to help others do the same.
5) How would your best friends describe you?
I thought they'd describe me as a hardcore car dancer who laughs at stupid jokes and prefers take-out/movie nights to big parties.  I consulted my best friend, though, and she says:
Kira is incredibly ambitious and kind, and she holds herself with so much poise in public.  But around her close friends, she's excitable and likes to geek out over little things. She pushes through the toughest times.  She can be meticulous to a fault.  This girl works so hard, and yes, she's busy, but if you need her, she will not turn her back on a friend.

She's the best person to celebrate the small and large victories of life with, and once you have her as your friend, you'll never want to go back to a time when you weren't together. Because as much as you are a part of her fan club, it feels great to have her as a part of yours.
This is so cheesy, but it made me tear up a little.
6) What is your #1 go-to beauty tip that you would like to share with our got-glammers?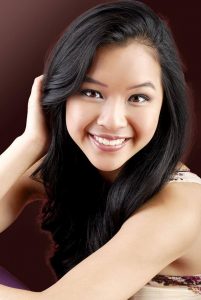 Drinking lots of water and exercising never fails to make me feel more beautiful!
I also get asked about hair a lot.  For voluptuous pageant hair, I got my hair cut in layers (length weighs down curls), used volumizing mousse (I use Suave or Herbel Essences), and curled each layer.  Gently combing through the curls also makes it appear more natural and even bigger!
7) One of my favorite questions…will you please turn your purse upside down and tell us what's inside your purse?! Down to the last receipt or parking pass?
I carry a clutch, so it's not much!  I have my phone, a stack of business cards, hair ties, extra contacts, oil blotters, a perfume stick, and two Chapsticks (I don't even know).  I found old valet tickets from DC Fashion Week and Howard Theater.  Panera and Target gift cards!  Basic stuff like my license, student ID, insurance cards, credit card, and cash.  You can also usually spot me with sunglasses, keys, and a water bottle.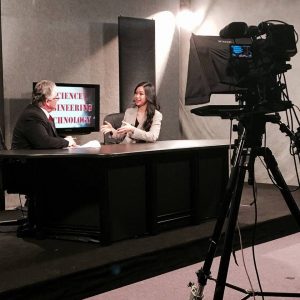 8) You have an impressive resume, which industry or job has been your favorite so far?
Thank you!  Everything in the entertainment industry has been thrilling.  I am primarily an actress, though I also really enjoy modeling and dancing.  My favorite jobs have been starring in action films.  I'm a third-degree black belt in Taekwondo, and I love Krav Maga, so any chance I can use my martial arts experience with my acting training is a blast!
9) Where were you born? Where did you grow up? Name 3 pop-culture references that can sum up your childhood.
I was adopted from Zhongshan, China when I was ten months old, and I grew up outside of Washington D.C.  My three pop-culture references would have to be (1) Mulan – I could quote that entire movie, (2) orange Blockbuster VHS tapes, and (3) Gameboy Advanced.  A true 90s kid childhood.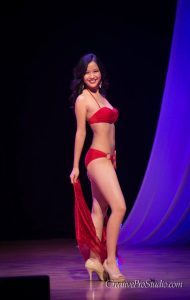 10) Favorite food?
Pasta and seafood!
11) What makes a good role model?
Good role models are multifaceted leaders who genuinely care about other people.  They are passionate about what they do, and their work inspires others personally and professionally.  They are unique and confident in their uniqueness.  I look up to people who are strikingly brilliant, quietly confident, and endearingly humble.
12) What is your morning routine like?
Aside from washing up and eating breakfast, I always check my e-mails and all my social media outlets in the morning.  I actually get ready for the day pretty fast, but I'm definitely one of those people who takes either too much or too little time picking what clothes to wear.
13) Are you in a relationship? If not, what type of person or traits are you attracted to?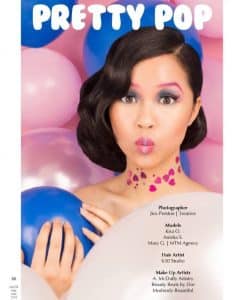 No, and I'm not actively searching, but if someone comes along who makes me feel something special, I'll give it everything I have.
I value subtle, natural charm.  I'm attracted to men who are confident without needing to be the center of attention and who aren't threatened by my ambition.  Someone who takes care of himself.  I'm really drawn to men who challenge me intellectually, but at the end of the day, I need someone who makes me laugh, helps me finish a tub of ice cream, and occasionally lets me slaughter them in Mario Kart.
14) What events, projects, or anything do you have coming up that we can look forward to/follow you/watch you on?
I just finished performing in a Capital Fringe musical, so now I'm onto more films, photoshoots, and advocacy events.  All my latest projects are posted on www.kiraomans.com.  I will also be crowning the new Pacific Miss Asian Alliance on September 23rd (two days before my 21st birthday)!
Feel free to connect with me on social media too!  I love meeting new people!
FB:  www.facebook.com/KiraEmilyOmans
Instagram/Twitter: @kiraomans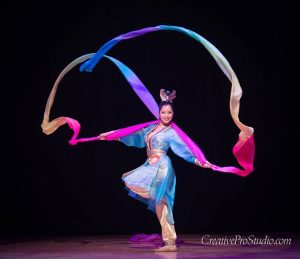 15) What does it mean to you to be an ambassador and spokesperson for the Asian American community?
I love the quote, "Be the person you needed as a child" because I feel that it answers this question simply and honestly.  Growing up, I didn't see a lot of people who looked like me in the public eye, so being in a position to influence positive change is a dream.  Now, when my students Google me and say, "If Miss Kira can do it, so can I," I realize that was the goal all along.
Representing Asian Americans and adoptees is an honor and privilege that I take very seriously.  I didn't set out to become a public figure, but now that my work has led me here, I will use my voice to represent people who are often overlooked – whether this is in the entertainment industry or simply in the public eye.  I will do everything in my power to promote positivity, empowerment, and intercultural understanding.
From everyone at Got Glam, thank you to Kira Omans for interviewing with us. You are an inspiration and such a sweet an humble soul. The next time you head to California… gurl, you owe me a game of Mario Kart! 😉 #90skids