The GLEE superstar has rocked many stages and now is rocking our radio with her first album called, Louder. She first announced the news about this album back in December of 2013. The album recently dropped on March 4, 2014. Her first single, Cannonball did okay and now she is working on the music video for her next single, On My Way.
The tv diva you has been in the industry since she was eight said this about her first album, "Louder really encompasses my experiences over this past year and my journey as an artist up to this point," Michele said in a press release. "There's a lot of emotion but it's also very encouraging and hopeful — it's about pushing forward and living your life in a way that's louder, stronger and bolder. I'm so excited to share this new side of me with my fans."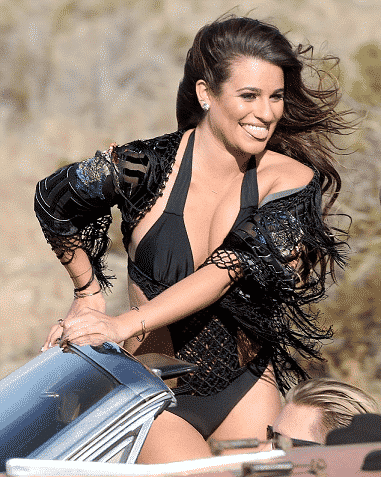 Some of the tracks were even written by Christina Aguilera, Katy Perry, David Guetta!
Tracks on Lea Michele's Louder album:
01. Cannonball
02. On My Way
03. Burn with You
04. Battlefield
05. You're Mine
06. Thousand Needles
07. Louder
08. Cue the Rain
09. Don't Let Go
10. Empty Handed
11. If You Say So
This video that she was just filming feature the 27 year old in high waisted daisy dukes and a pink tank with a hippie-like wrap embroidered with flowers  with tassels  hanging at the bottom.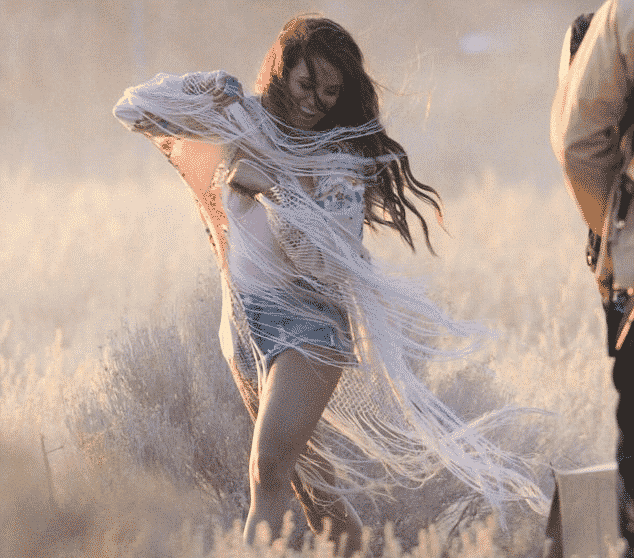 The young star is shown cuddling with a blonde model in a field throughout the shoot. This coming not long after the emotional passing of her boyfriend and costar  Cory Monteith  last July.
"Today was SUCH an incredible day shoot my #OnMyWayMusicVideo! I can't wait for you guys to see it!!!!!" she Tweeted later that night.
This shoot went off without a hitch…well almost, she did have a wardrobe malfunction that was captured and all over the media the next day. Just a few days prior Lea had a confrintation with a co star on the set of Glee. She has been quite emotial for about the past year and was called a diva by Naya Rivera.
Check out Louder now!