Printed teas, cropped tops, cut off shorts, leather boots, tattoos, overalls, lots of skin and lots of fringe on the grounds of Coachella where a mix of indie rock and 90's grunge fashion is alive and well. Check out our photos of the best thing to happen to young partiers since Woodstock… pictures from week 1!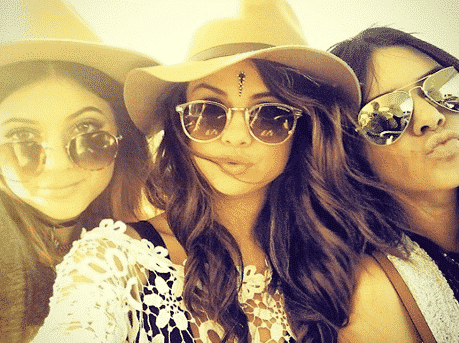 Selena Gomez looking glamorous as always, sporting a bindi at Coachella 2014
So I don't know when it happened but our favorite 90's looks are back, it's straight up Déjà vu at Coachella 2014. From crop tops, skorts, fringe, bindis, thick heels, boots, and cut off short shorts, you can use this a guide that is sure to be the trends of summer. Now go apply your bindi, blue nail polish, tossle your hair and check out these Coachella 2014 looks!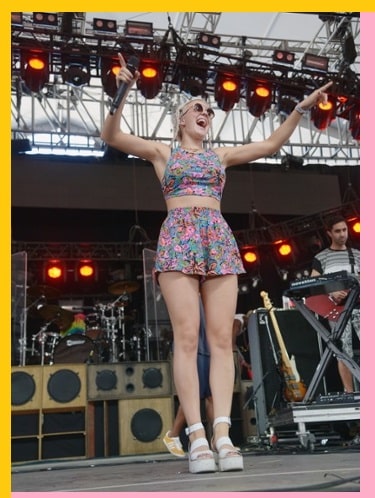 As if! Rudimental on stage is totally taking a cue from Cher and Dee!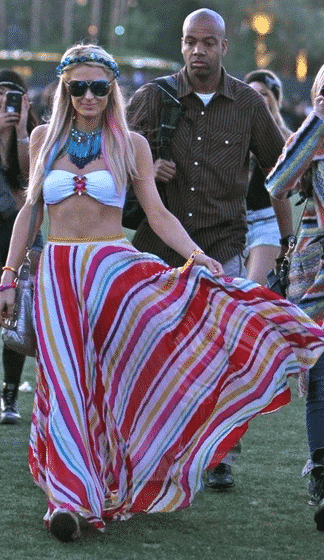 Paris being Paris by standing out in a crowd at Coachella 2014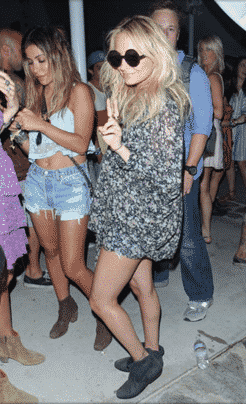 Nicole Richie at Coachella 2014 shows us that the hipster look never dies.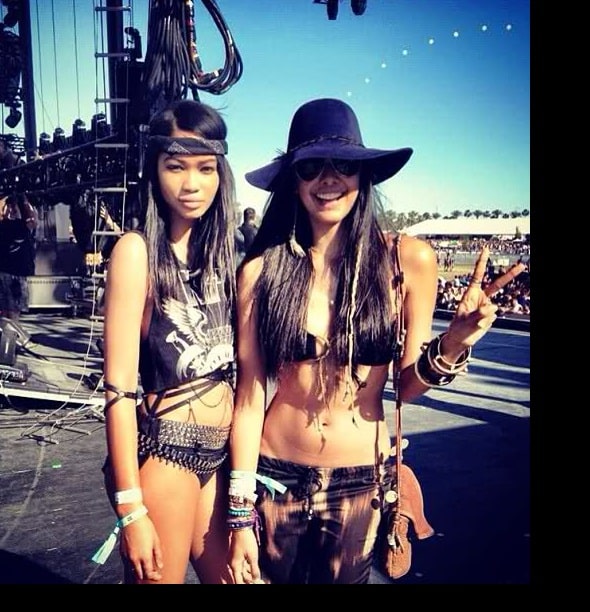 Model, Chanel Iman at Coachella 2014; Biker chick meets Pocahontas!
COACHELLA CONCERT DAYS~ MUST-HAVES:
Small fringe clutch, preferably one that is long enough to cross over your shoulder or strap around your wrist so it doesn't get lost. Keep it tiny to hold only the essentials.
A sunhat, headpiece or bandanna to accessorize that grunge dessert hair!
Blush and lip gloss, the perfect products for an effortless flower child look.
Arm candy galore! Bracelet sets, friendship bracelets, hemp and wristbands baby!
Join the
cool kids and grab a pair oh round hipster shades circa 1920.
Toe and knuckle rings. Stick that band anywhere but where it's supposed to go. Then don't forget to throw on your mood ring!
Most importantly grab your best friend and throw up a peace sign and rock out!