With each passing year, Halloween costumes become more diverse and exciting, as people draw inspiration from popular culture, classic themes, and their own imaginations. As we approach Halloween 2023, it's time to explore the best Halloween costume ideas that are sure to make your All Hallows' Eve a memorable one. Whether you're aiming for a scary look or something more lighthearted, we've got you covered.
Classic Monsters Never Go Out of Style
The classics are classics for a reason, and iconic monsters like Dracula, Frankenstein's monster, the Mummy, and the Wolfman will always be popular choices. Put your own twist on these timeless creatures, or go for a classic, authentic look with detailed makeup and elaborate costumes. Embrace the undead and bring these legends back to life.
Pop Culture Phenomenons
Every year, pop culture provides a treasure trove of Halloween costume ideas. In 2023, you can expect to see a variety of characters inspired by recent movies, TV shows, and video games. With the release of highly-anticipated films and series, it's a great time to pay homage to your favorite characters. Consider dressing up as characters from the latest superhero blockbuster, sci-fi thriller, or fantasy epic. Personally, I feel like dressing up as Wednesday Addams!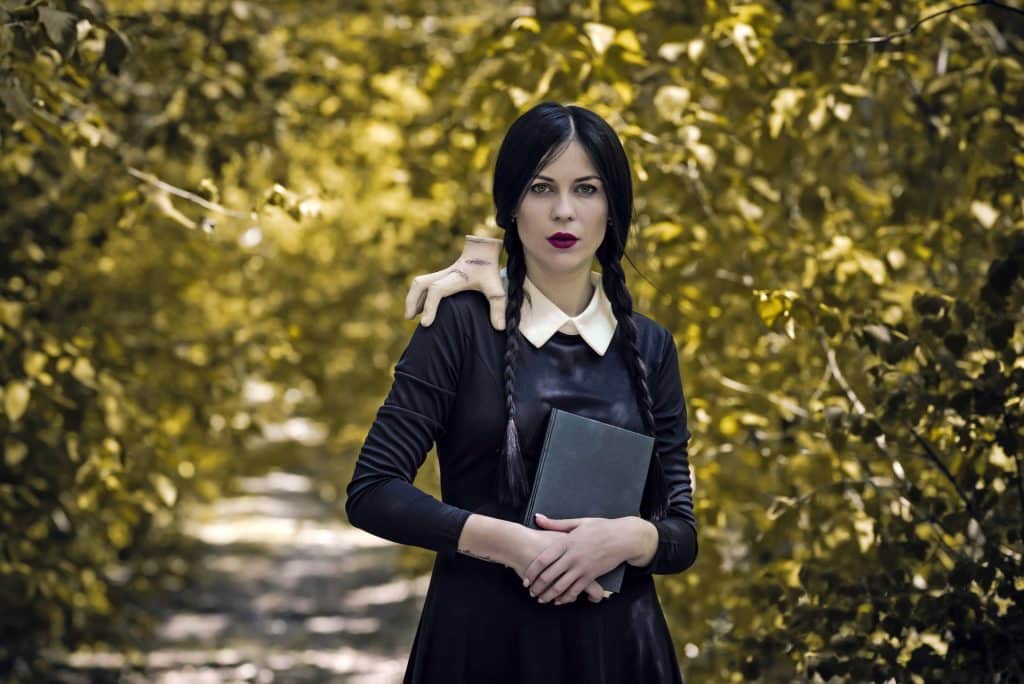 Sci-Fi and Space Exploration
In recent years, science fiction and space exploration have gained tremendous popularity. With movies and series like "Dune," "Star Wars," "Star Trek," and "The Expanse," the universe is your oyster when it comes to costume ideas. Whether you want to be a Jedi, a space explorer, or an alien from a distant galaxy, there's a vast array of possibilities to explore.
Time-Traveling Adventures
Time travel has always been a captivating concept, and it makes for an intriguing Halloween costume theme. Whether you're a steampunk adventurer from the Victorian era, a futuristic time traveler, or even a character from a famous time-travel series, such as "Doctor Who," you can create a costume that transcends the boundaries of time.
Mythical Creatures
Step into the realm of mythology by embracing the allure of mythical creatures. Unicorns, mermaids, centaurs, and minotaurs provide endless opportunities for creative costume design. Mythical creatures offer a perfect blend of enchantment and whimsy, making them ideal choices for those who prefer a more fantastical Halloween experience.
Historical Figures
History is a treasure trove of fascinating individuals. You can honor your favorite historical figure by dressing up as them. From ancient rulers like Cleopatra and Julius Caesar to modern icons like Amelia Earhart and Albert Einstein, there's no shortage of historical personas to choose from.
Superhero and Villain Duos
For those attending Halloween parties as couples or groups, dressing up as iconic superhero and villain duos can be a real crowd-pleaser. Whether you choose to be Batman and the Joker, Spider-Man and the Green Goblin, or any other famous arch-nemeses from The Avengers, you're bound to turn heads.
DIY and Eco-Friendly Costumes
In recent years, there has been a growing trend toward DIY and eco-friendly costumes. People are getting creative by repurposing items they already have at home, reducing waste, and embracing sustainable fashion. With a little creativity and imagination, you can craft a unique costume that is not only budget-friendly but also environmentally conscious.
As Halloween 2023 approaches, you have an array of incredible costume options to choose from. Whether you prefer classic monsters, the latest pop culture icons, or costumes inspired by mythology and history, the possibilities are endless. Don't forget to plan ahead, gather your materials, and start working on your costume early to ensure it's truly spooktacular. No matter what you choose, Halloween is the perfect time to express your creativity and immerse yourself in the enchanting world of costumes and imagination. So, gear up for a hauntingly good time this Halloween 2023 with a costume that is sure to impress family and friends!
Want some Halloween decoration ideas for your home? Check out this post for great ideas! Spooktacular Halloween Decoration Ideas to Transform Your Home
As the leaves change and the temperatures drop, there's no better way to embrace the essence of fall than by indulging in warm, comforting foods. Check out our post on The Best Foods to Stay Warm and Cozy in the Fall.