Have you checked out the Fergie MILF Song yet?
Fergie Ferg is back at it again, she just dropped a new song called, "M.I.L.F. $" along with a star-studded music video. Included in the Fergie MILF song music video is a ton of gorgeous celebrity mothers including Kim Kardashian, Ciara, Alessandra Ambrosio, Chrissy Teigen and more.
Fergie's milfshake is bringing all the boys to the yard with MILF$, her first single since 2014 when she did "L.A. Love (La La)." MILF$ is said to be featured on her upcoming solo album called, Double Duchess.
Fergie MILF Song Music Video
The Fergie MILF song music video opens with a milfman set in the 50's driving through a very cliché suburban neighborhood surprised and starring at all the MILF's along the way.
The Fergie MILF song music video has eyebrows arching everywhere with Kim Kardashian taking a milk shower, Fergie in a milk bath, Chrissy Teigen breastfeeding her two-month-old baby Luna, Got Milk ads by ultra-famous mommies, and more. You really can't explain this video to anyone. One must see it to know. Watch below!
What does MILF stand for? Well, let's go over it below:
MILF
/ˈmilf/
noun vulgar slang
a sexually attractive older woman, typically one who has children.
*Stands for Mom I'd Like to Follow…right? 😉 Well, that's what Fergie is claiming her song name stands for.
[It's] about empowering women who do it all,' Fergie said when asked about the song. 'They have a career, a family, and still find the time to take care of themselves and feel sexy.'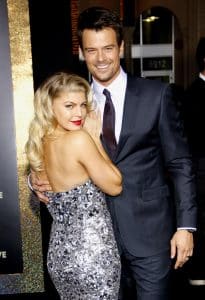 Fergie became a MILF about two years ago when she had her son Axl with husband Josh Duhamel. Ever since her son Axl was born back in 2013, he has been melting millions of hearts on Fergie's Instagram. Check out her Instagram here. The couple has done one of the hardest things you can do…be celebrities and stay married! They have now been married for seven years and together for thirteen years and earlier this year Josh said this of his relationship to Fergie, "You know, we still really really like each other, that's important." Well hats off to them for staying together and being as cute as ever.
What did you think about the Fergie MILF song and music video? Some find it empowering while some find it sexist.
Tell us what you think in the comments below!