My Fave Too Faced Eye Shadow Palette!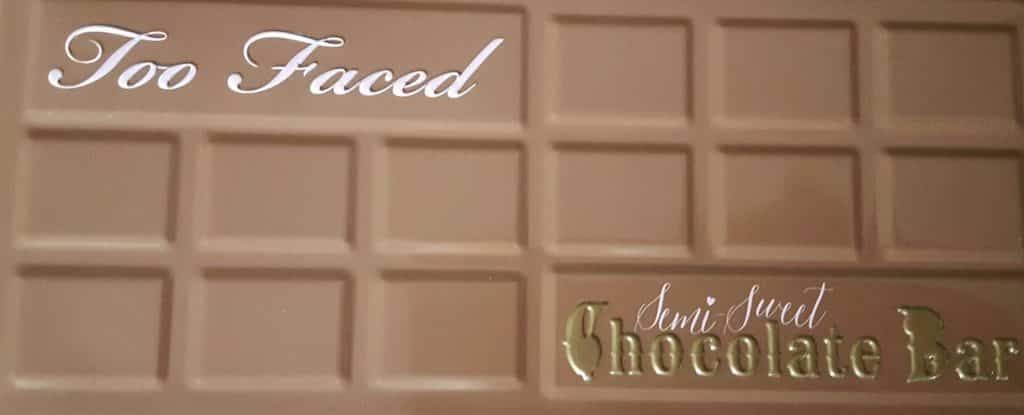 Such a sweet treat this cleverly named 'semi-sweet' eye shadow palette is. The Too Faced Semi-Sweet Chocolate Bar is a chocolate and makeup lover's sweet dream. Not only does this eye shadow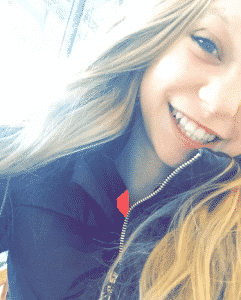 palette look like a chocolate bar but it smells like one too! Below, feed your sweet tooth and take a closer look at this yummy Too Faced eye shadow palette! Not only is this Too Faced eye shadow palette now my favorite type of chocolate but it is the best eye shadow palette I've ever used for two reasons. First because this Too faced eye shadow palette contains all of my signature colors, all of my 'everyday looks,' all of my special occasion colors…I love it! The second reason this is the best palette I've ever used is because of the sweet pea who gave it to me for my birthday…you know who you are! XOXO!

Inside this sweet Too Faced eye shadow!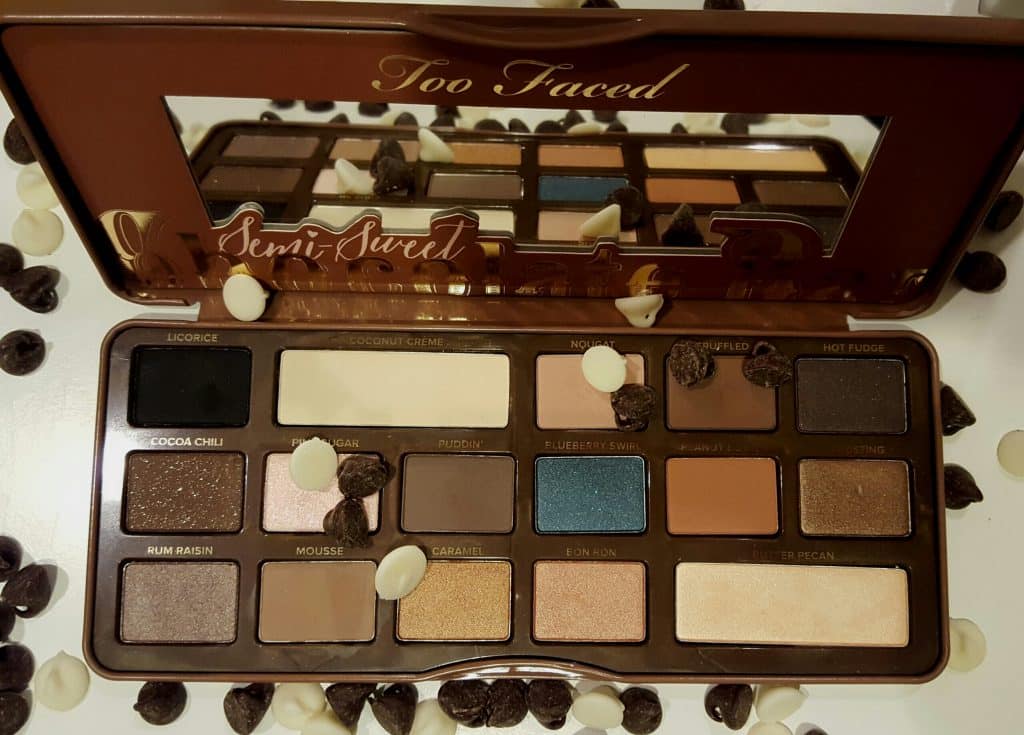 Within this bar of deliciously sweet-smelling eye shadows are even sweeter 16 eye shadow names: Licorice, Cocoa Chili, Rum Rasin, Coconut Crème, Pink Sugar, Mousse, Puddin', Caramel, Nougat, Blueberry Swirl, Bon Bon, Truffled, Peanut Butter, Butter Pecan, Hot Fudge Frosting, and Butter Pecan!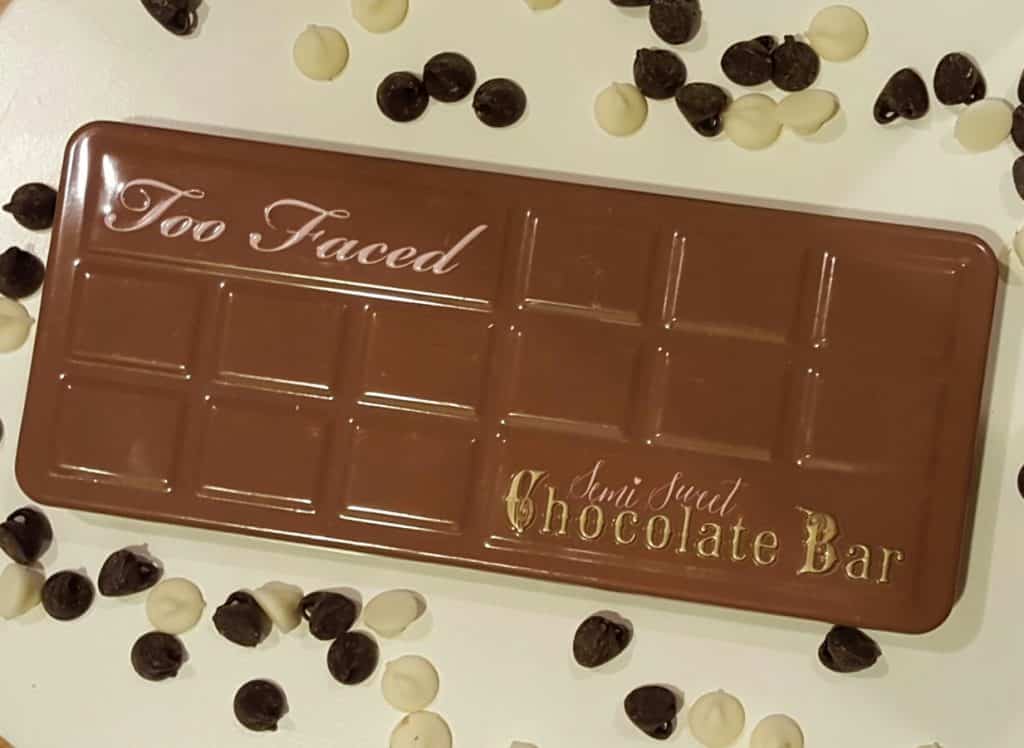 This Too Faced eye shadow palette doesn't just smell sweet (I mean it…whenever you leave this palette open the sweet aroma sweetens up the whole area and has me constantly wondering where the chocolate is!) it looks sweet but it also has sweet ingredients. These eye shadows are infused with antioxidant rich cocoa powder! After getting a choclate facial in Hawaii, Jerrod Blandino, Co-Founder & Chief Creative Officer at Too Faced, decided he would offer the wonderful benefits of chocolate for skin to his many products.
The look possibilities from this palette are many and can range from looks with plenty of shimmer to completely matte eye shadow looks. This palette comes after their very successful Chocolate Bar eye shadow palette. Next up after this palette came Chocolate Bon Bons….also just as sweet and cute as the first two.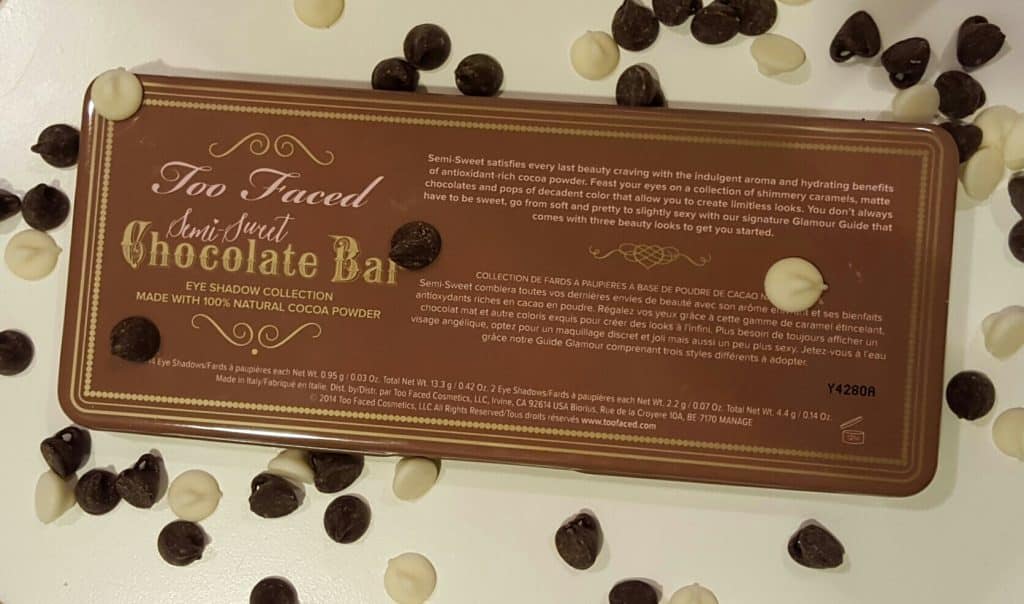 To check out and buy this flavorful-smelling palette of sweet looking eye shadows go to TooFaced.com.