Thanksgiving is a time to come together with loved ones, share delicious meals, and, most importantly, express gratitude for the blessings in our lives. While the traditional aspects of Thanksgiving, such as a hearty feast and quality time with family, take center stage, a thoughtful gift can add an extra layer of warmth to the occasion. In this article, we'll explore unique and heartfelt Thanksgiving gift ideas that go beyond the ordinary, allowing you to convey your appreciation in a special way.
Customized Gratitude Journal
Encourage the spirit of thankfulness with a personalized gratitude journal. Embossed with the recipient's name or a special message, this thoughtful gift provides a space for them to reflect on the things they're grateful for. Include prompts to inspire daily entries, fostering a positive mindset long after the Thanksgiving festivities.
Harvest-inspired Gift Basket
Create a bountiful gift basket filled with seasonal delights. Include items like artisanal jams, locally sourced honey, a selection of nuts, and a bottle of fine wine. This harvest-inspired gift is not only delicious but also a tangible representation of the abundance we celebrate during Thanksgiving.
Cozy Blanket or Throw
As the weather turns cooler, a cozy blanket or throw is a perfect gift for expressing warmth and comfort. Opt for one with autumnal colors or a Thanksgiving-themed design. It's a practical and thoughtful gesture that will be appreciated during chilly evenings spent with family and friends.
Scented Candles in Fall Fragrances
Enhance the ambiance of the Thanksgiving season with scented candles in fragrances like pumpkin spice, apple cinnamon, or warm vanilla. These candles not only add a touch of coziness to any space but also create a sensory experience that evokes the spirit of fall.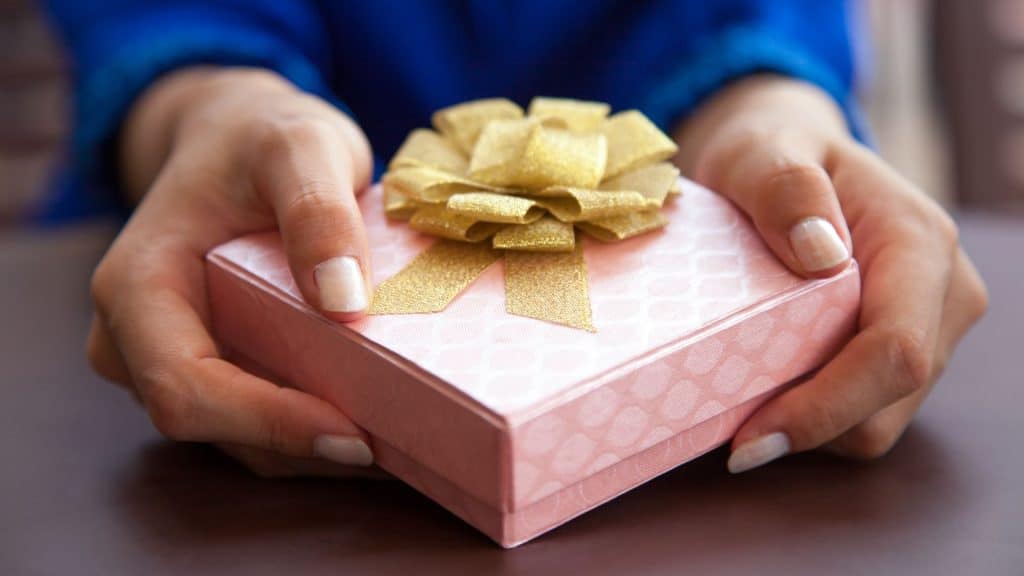 Cookbook for Culinary Adventures
For the food enthusiasts in your life, consider a cookbook that explores diverse culinary traditions. Whether it's a collection of traditional Thanksgiving recipes or an international cooking guide, this gift inspires creativity in the kitchen, making it a perfect choice for those who love experimenting with flavors.
Personalized Family Recipe Book
Compile cherished family recipes into a personalized cookbook. Include photos, anecdotes, and notes from family members to create a meaningful collection of culinary traditions. This gift not only celebrates the joy of cooking but also preserves the heritage of family recipes for future generations.
Gourmet Chocolate Assortment
Indulge the sweet tooth of your loved ones with a luxurious assortment of gourmet chocolates. Choose a selection of rich truffles, pralines, and chocolate-covered treats. The exquisite flavors will add a touch of decadence to the Thanksgiving dessert table.
Digital Detox Kit
Acknowledge the need for balance in the digital age by putting together a digital detox kit. Include items such as a stylish notebook for journaling, a guide to mindfulness practices, a candle for relaxation, and perhaps a puzzle or board game for analog entertainment. This gift encourages recipients to unplug and prioritize moments of calm in their lives.
Memory Lane Photo Album
One of the most popular Thanksgiving gift ideas is a photo album. Compile a heartfelt photo album that takes your loved ones on a trip down memory lane. Gather pictures capturing precious moments and milestones, arranging them chronologically or thematically. Add captions or anecdotes to make the album a cherished keepsake that celebrates the shared history and experiences of your family or friends.
Cozy Movie Night Bundle
Create the ultimate movie night experience by gifting a cozy movie night bundle. Alongside a Netflix subscription, include gourmet popcorn, a selection of favorite candies, and a pair of snug, themed blankets. This thoughtful gift ensures your loved ones can unwind with their favorite films or discover new favorites from the comfort of their home.
As we gather to celebrate Thanksgiving, the act of giving thoughtful gifts becomes a meaningful way to express gratitude. Whether it's a personalized item, a culinary delight, or a cozy accessory, the intention behind the gift is what truly matters. This Thanksgiving, go beyond the expected and choose a gift that reflects the depth of your appreciation for the people who make this season special.