The holidays have come and gone, and your family has been able to get back into the swing of a routine. If you're like me, routine means a renewed haphazard dash out the door first thing in the morning to get everyone where they need to go. On occasion, you realize too late that someone (usually you) didn't get anything to eat for breakfast. That's okay! I have your back with this fantastic and versatile Crockpot Overnight Oats recipe! I'll even give you three of my favorite ways to prepare it so you can keep yourself and your family happy, fed, and on time for once.
Video Overview
Crockpot Overnight Oats:
These creamy oats are glorious in the morning. After slow cooking, while you sleep, you can get a little extra rest and a great breakfast. By adding almond or soymilk, you can increase the protein for your oatmeal, giving your family a little bit more of a boost.  This recipe makes 12 servings and can be kept in the fridge after it's been cooled. While it is delicious cold, you can reheat it on the stove by adding a little more liquid — either milk or water, both will work. Yum!
3 cups of steel cut oats — they have to be the steel cut, not the instant oats or you'll have mush on your hands
6 cups of your preferred dairy or non-dairy substitute (we use Unsweetened, Original almond milk if we want to add some extra protein)
8 cups of water
1 Tbsp of vanilla extract
2 tsp of salt
2 teaspoons of your favorite seasoning (we use classic cinnamon, but you're welcome to add apple pie or pumpkin spice to it)
(optional) ¼ cup of your favorite sweetener (brown sugar or honey is my go-to)
Add all the ingredients to a 6-quart crockpot that's been greased and stir. Set to low for 9 to 11 hours. Once it's done, stir it up well and serve! You can add any of your favorite toppings to it, or you can follow some of my favorite recipes to mix it up a little.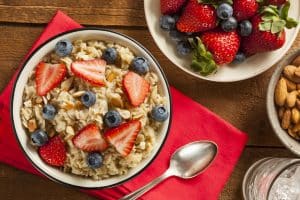 Peach Pie Bliss Overnight Oats:
During the mixing of all the ingredients, add a can or two whole diced peaches and 2 teaspoons of nutmeg to the crock pot. You're also welcome to make some of your favorites crumble to top it off when it's done! Or opt for the lower calorie, but just as decadent whipped cream option. If you trick them into thinking that it's unhealthy, they'll eat more of it, right?
Maple French Toast Overnight Oats:
Again, go back to the combining of all the ingredients and add ⅛ cup of brown sugar and an ⅛ of a cup of maple syrup. Add also between a ¼ to a ½ a cup of raisins to the mix. Top at the end with toasted, chopped pecans. You might even want to toggle around with the measurements of the sweet things – if you don't have much of a sweet tooth like I do, it might be a bit much. Less is definitely more here.
Choco-Peanut Butter Overnight Oats:
Depending on how much peanut butter you think is too much peanut butter, try it out by adding about a ½ a cup of your favorite peanut butter to the mix. You can even toss in a handful or two of peanuts. Eliminate half of the salt in the original recipe. When it's all said and done, add some more peanuts to the top and a small sprinkling of mini chocolate chips for a garnish. Now enjoy! This is what we usually make as "birthday breakfast" in place of birthday pancakes. While it does have chocolate, you can add dark chocolate to help combat the added sugar and add in some much-needed antioxidants.
While none of your recipes have to be as decadent and high maintenance, these crockpot overnight oats are amazing. If you want to keep it healthier and cut the sugar, stick to fruits and nuts. This will help reduce all the extra nonsense and taste way better than those sugar-filled packets you can get at the store. These overnight oats will be the perfect base to build off of and to create your family's new favorite breakfast.
Summary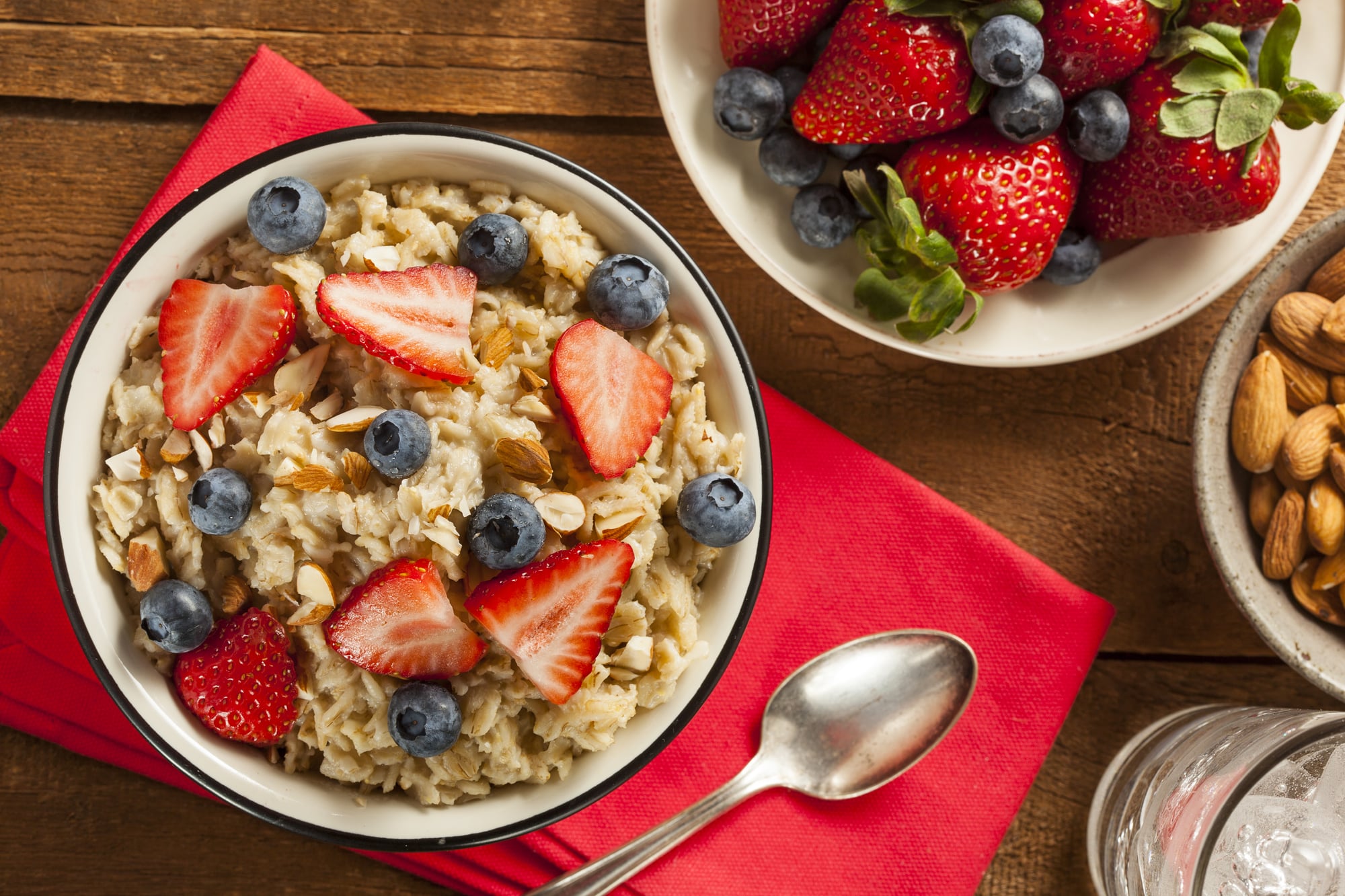 Recipe Name
Best Crockpot Overnight Oats Ever
Author Name
Published On
Preparation Time
Average Rating





Based on 1 Review(s)