This Gluten Free Vegan Chickpea & Dumpling Soup Recipe fills the tummies of 6 to 8 people.
Just when you thought veganism couldn't get any better…you get dumpling soup! Yum! Save it for a nice raining day when a thick, warm soup is needed! The prep time for this meal is 15 min. and the cook time is 40 minutes of active cook time and 15 minutes of inactive time.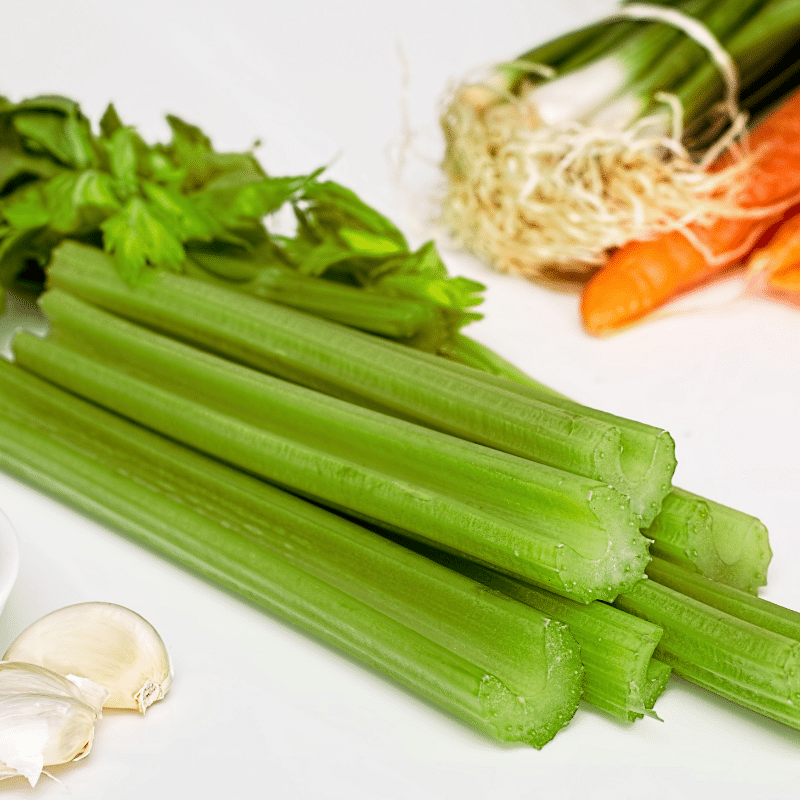 Ingredients below to make the Gluten Free Vegan Chickpea & Dumpling Soup Recipe:  
5 tbsp. of cold vegan butter
Dice 1 sm. yellow onion
Slice 4 celery stalks
Peel and slice 3 lg. Carrots
Mince 2 garlic cloves
Slice 8 oz. button mushrooms
3 bay leaves
2½ tsp. of dried thyme
2 tsp. of dried rosemary
1 tsp. of dried parsley
½ tsp. of ground cumin
¼ cup of gluten free oat flour
3 cups of cooked chickpeas
1 quart of vegetable broth
1¼ cups of gluten free all-purpose flour
½ cup of fine gluten free cornmeal
2 tsp. of baking powder
1 tsp. of baking soda
Salt and black pepper to taste
¼ tsp. of garlic powder
¼ tsp. of xanthan gum (if not already included in your flour blend)
¾ cups of unsweetened non dairy milk
2 tbsp. of fresh parsley, chopped
Ingredients below to make the Gluten Free Vegan Chickpea & Dumpling Soup Recipe:  
Start by melting 1 tbsp. of the cold vegan butter in a large and wide pot over medium heat. Add the onion, carrot, celery, and garlic. Cook for 3 min. Next, add your button mushrooms and cook for another 3 minutes, stirring occasionally. Next, add in the 2 tsp. of the thyme, bay leaves, dried parsley, rosemary, and cumin, cook mixture for 1 minute more. Then, add in your oat flour and stir together until you can no longer see the flour. Add in the chickpeas and broth and bring to a boil. Reduce heat to a simmer. Cover and continue to cook for another 10 min., stir every couple of minutes so not to have it stick.
Combine your gluten free all-purpose flour, baking powder, cornmeal, baking soda, ½ tsp. of  salt, the garlic powder, and xanthan gum in a large bowl. Add in the remaining vegan butter. Use a fork to cut and fold the vegan butter into the flour mix, until coarse, it should look/feel like wet sand. In a small bowl, mix the vegan milk and parsley. Then pour it over the flour mixture. Stir it all until it becomes a thick dough.
Uncover your pot and take out the bay leaves. Add in your salt and pepper to taste. Carefully drop your dough into your soup using 8-10 big spoonfuls. Space out the dumplings evenly, (they will expand). Cover again and cook for another 15 minutes, or until dumplings are solid. Sprinkle with more pepper. Serve right away. Your leftovers should be good for 3-4 days.
Enjoy!